If you're working in an office without windows, fear not! There are some simple ways to make the office appear brighter and cosier even without windows.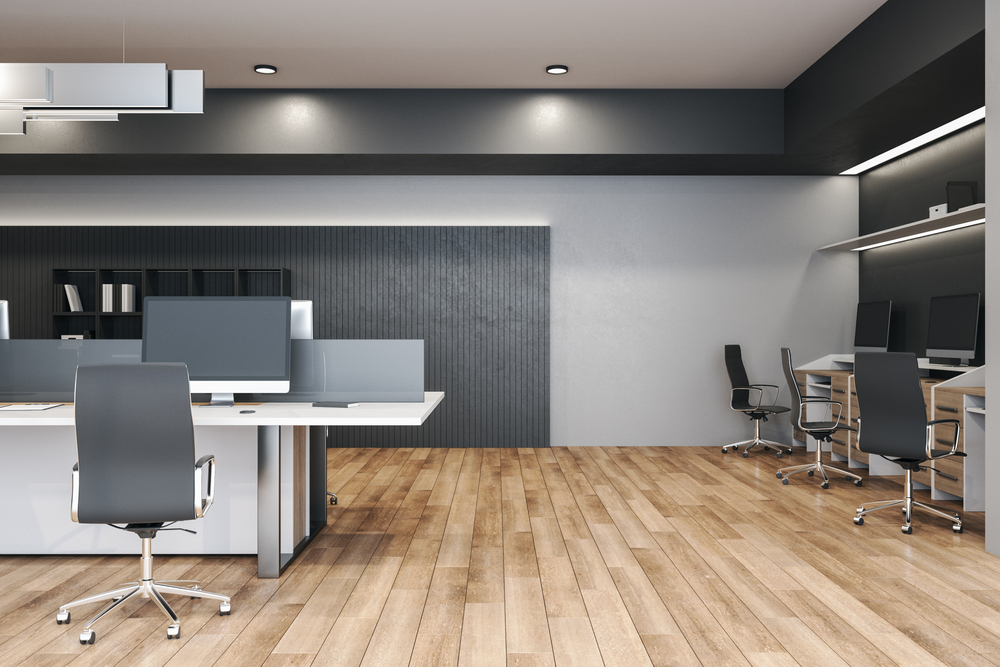 Paint it light
Light, airy colours can make a windowless office appear larger because they reflect light to make the area look wider. Dark colours absorb light, making the space feel more closed-in. 
We suggest using an off-white or neutral colour base, and add a splash of pastel colours to enhance the look.
Install good artificial lighting 
With the lack of natural light, you have to make do with strategically placed lights to brighten up the space. Layer up the lighting so that you don't have to rely on just one overhead light source. Task lights and desk lamps on the workstations can help minimise eye strain, and pendant lights are also effective as another focused light source. 
Make use of vertical space
Limited floor space means you have to be creative with storage options. One way to do this is to install vertical shelving units and cabinets. This will address the space issue while also providing suitable storage options to keep the office from being messy. 
Add some greenery
Add some plants to your office. Did you know that plants and greenery have multiple benefits, such as improved air quality and improved mental health? They also help in boosting creativity. 
Create collaborative office fitouts in Melbourne with Pirotta!
Pirotta Services Commercial specialists are guaranteed to deliver high-quality commercial fitouts in Melbourne. Our team can come up with customised solutions that suit your specific requirements. As one of the trusted office fit out companies in Melbourne, we can design a sustainable space that supports your work processes. 
To find out more our services, call us on (03) 9363 6176 today.