Make a great impression with your dental clinic's office fitout in Melbourne. Achieving the right balance between aesthetic and functionality improves comfort and safety for both your patients and staff.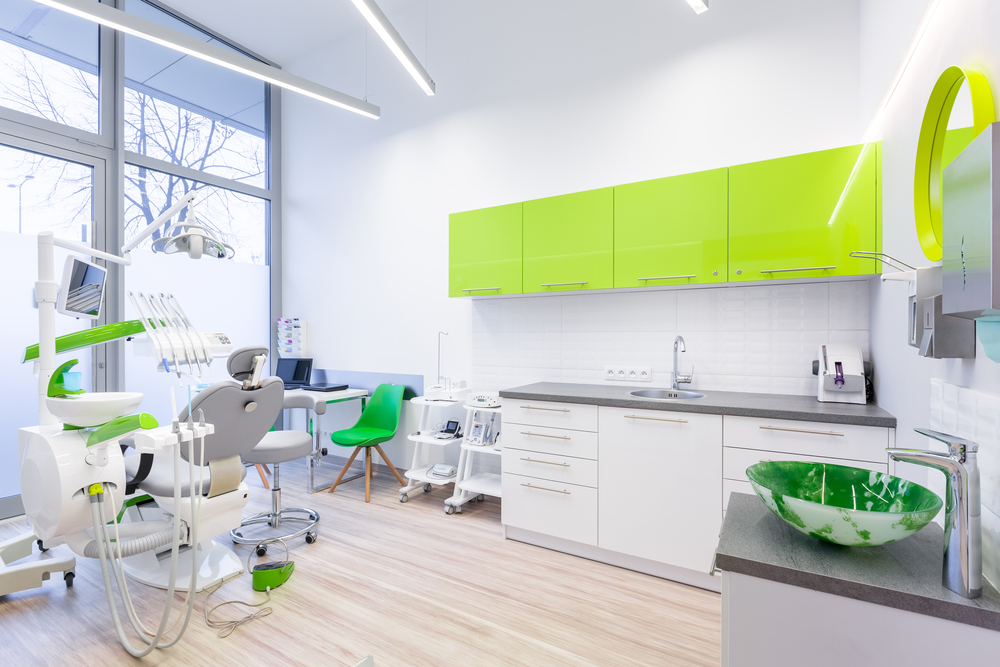 With these simple fitout tips, make your dental clinic a safe, calm and comfortable place.
Choose a soft colour palette
Many people get nervous about trips to the dentists, no matter how routine. This is especially true for kids. Fortunately, easing up their nerves and keeping them calm can be easy with the right colour scheme. A soft colour palette provides a sense of calmness and tranquility that helps patients feel at ease and relaxed. 
Use curved lines
You don't have to stick to straight lines to look professional. Did you know that people actually tend to associate right angles and sharp lines with danger and pain? Use curved lines instead to create a more relaxing atmosphere. Curved lines can soften up the room and bring a more welcoming aesthetic.
Incorporate natural light
Natural light helps boost one's mood and encourages the production of serotonin in the brain. Glass windows or a skylight can bring in more natural light, counteracting your reliance on harsh artificial lights. Instead of using fluorescent bulbs, install LED lamps instead to supplement natural light. LED products emit a softer glow that soothes the nerves, while also being more energy efficient.  
Get started on your dental clinic office fitouts today!
Here at Pirotta Services Commercial, we have a team of professional commercial builders in Melbourne who can help improve your medical office fitouts. We have been delivering a high standard of quality and uncompromising focus on project delivery for the past three decades. As one of the trusted office fit out companies in Melbourne, we can help make your medical office space both functional and comfortable for your patients. 
To find out more about our services, call us on (03) 9363 6176 today.